<! Filename : /public_html/comp1.htm Creation : 07/16/95 Last modification: 2/11/2000 >
Company Profile
A Quick Look at SiliconSoft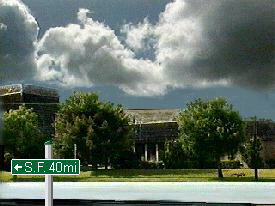 Who is SiliconSoft?
We are a small company of software and hardware engineers in the heart of Silicon Valley USA, in business since 1981. SiliconSoft, Inc. is a registered trademark with the U.S. Patent and Trademark Office. We used to work for large corporations but we wanted more control of our lives and the chance to work all kinds of interesting projects. You may have used one of our products without knowing it, for we probably have the largest installed base of custom point-of-sale and information kiosks, education language and training products.
Universities and colleges around the world are using our products for research and new product development. If you have used a touch-screen kiosk to create a greeting card or get information lately, you may have used one of our products. Have you been learning a foreign language on a lap top with headphones on? It may be our SoundJr with another brand name on the outside.
We support DOS, Windows, and OS/2 environments. All our products are designed and manufactured in the USA. Our mission is to provide you the best IBM-PC technical products at affordable prices. We take pride in our designs and in the quality of the delivered goods. Our product return rate or field failure rate is probably the lowest in our class of products. Many of our customers have never ever had a DOA or field failure in thousands of units and years of shipments.
Trademarks
The following are trademarks of SiliconSoft, Inc.
Sound Products:
SoundCard, SoundJr, SoundFX, SoundFX-Pro, SoundFX-Jr, TurboSound
Data Acquisition Products:
AmpDongle, AmpPod, AdcDongle, DacqEditor, DacqCard, DacqPod, DacqDongle, PicDongle

Contact:
SiliconSoft Inc.
www.siliconsoft.com
San Jose, CA  USA

Email: siliconsoft@pacbell.net
Phone: (408)446-4521

---
LICENSE AGREEMENT
SiliconSoft, Inc., provides these programs and data files and licenses their use. This Software is protected by both United States Copyright Law and International Treaty provisions. This software is licensed for use by you as follows: You may make archival copies of the software for the sole purpose of backing-up your original diskette and protecting your investment from loss. You may use the program and data files on a single machine by a one person at a time, as you would if it were a book. You may transfer it from machine to machine so long as there is no possibility a single licensed program copy can be used by two or more different people at the same. All copies made must include the original copyright notice. You may not change, modify, or improve the program without prior written consent of SiliconSoft, Inc. You may transfer the program and data files to another party if the other party agrees to accept the terms and conditions of this Agreement and then your license is automatically terminated. This license is terminated if you fail to comply with any term or condition of this Agreement. You agree upon termination to destroy the program and data files together with all copies. This License is governed by the laws of the State of California.
LIMITED WARRANTY
SiliconSoft, Inc., warrants the digital sampling hardware, physical diskettes and documentation enclosed to be free of defects in materials and workmanship for a period of three years (3) from the date of purchase. In the event of notification of defects of materials or workmanship within the warranty period, SiliconSoft, Inc., will at its option, repair or replace the defective digital sampling hardware, diskette or documentation, or refund the purchase price of the product at no charge. The entire remedy for breach of this warranty shall be limited to the replacement of any digital sampling hardware, diskette or document which does not meet the Limited Warranty and is returned to SiliconSoft, Inc., and shall not encompass any other damages, including but not limited to loss of profit, incidental, special, consequential, or other similar claims. <!N>This warranty does not apply if the product has been damaged by accident, abuse, misuse, or misapplication, or has been modified without written permission of SiliconSoft, Inc.
SiliconSoft, Inc., SPECIFICALLY DISCLAIMS ALL OTHER WARRANTIES, EXPRESSED OR IMPLIED, INCLUDING BUT NOT LIMITED TO, IMPLIED WARRANTIES OF MERCHANTABILITY AND FITNESS FOR A PARTICULAR PURPOSE WITH RESPECT TO DEFECTS IN THE digital sampling hardware, DISKETTES AND DOCUMENTATION, AND THE PROGRAM LICENSE GRANTED HEREIN IN PARTICULAR, AND WITHOUT LIMITING USE OF THE PROGRAM LICENSE WITH RESPECT TO ANY PARTICULAR APPLICATION. IN NO EVENT SHALL SiliconSoft, Inc., BE LIABLE FOR ANY LOSS OF PROFIT OR SAVINGS OR ANY OTHER COMMERCIAL DAMAGE, INCLUDING BUT NOT LIMITED TO SPECIAL, INCIDENTAL, CONSEQUENTIAL OR OTHER DAMAGES.
SiliconSoft, Inc. products are not designed, intended, authorized, or warrented to be suitable for use in life-support applications, devices or systems or other critical applications.
February 2000
---